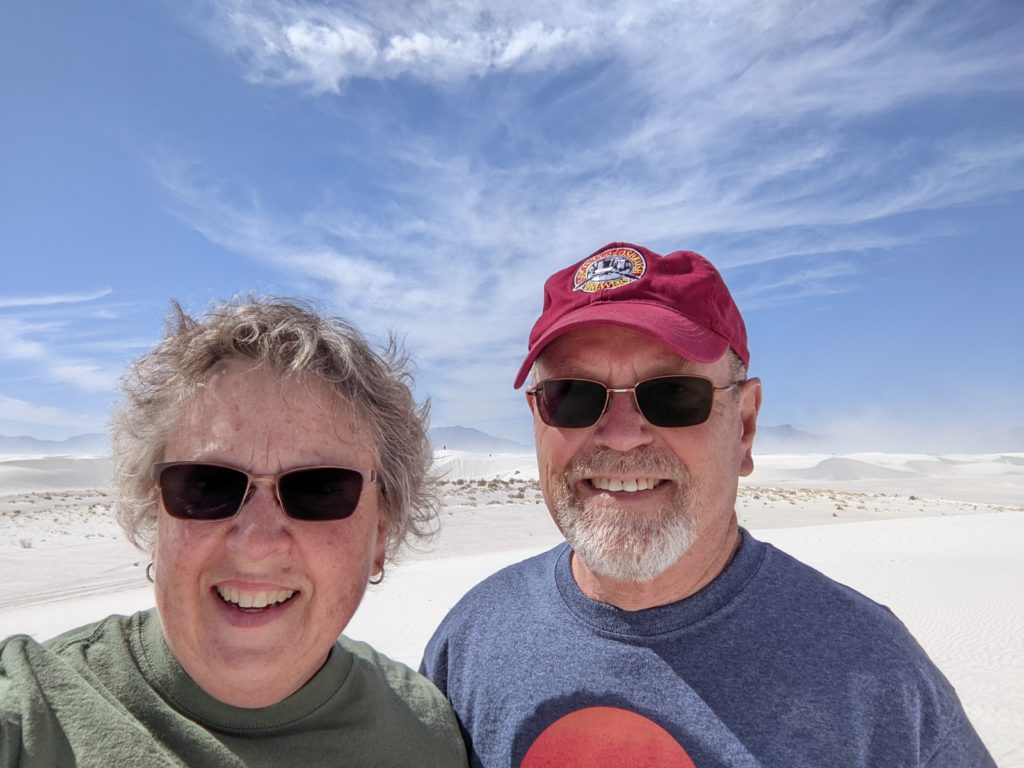 Steve and Janet Wissink
We officially became board members in September 2022, and we are excited to support the mission of
the Friends and the Park in any way we can!
Over the years we have camped, hiked, and XC skied at Hartman Creek occasionally. A week after Steve
retired in January 2017, we came to the park to snowshoe and went in the park office to buy a park
sticker. A poster caught our attention that had a list of volunteer opportunities, so we asked about camp
hosting. Jared, the Park Manager, gave us a great sales pitch and the next thing we knew we were
signed up to come in June for 10 days, just to fill in.
The summer of 2023 will mark our seventh season volunteering as camp hosts. You'll find us there in
early May and late September. In addition to our camp host duties, we like to work on whatever
projects the park rangers can find for us. Our special project has been giving the amphitheater a facelift.
But there is still time to walk the trails; bird watch; observe what wildflowers and mushrooms are
growing; and listen to frogs, owls, and coyotes.
Both of us grew up in Oshkosh and now live on 9 acres near Rush Lake. We tent camped for many years,
but then we built a two-room cabin "up north" – no running water, no electricity, complete with an
outhouse, wood stove and lots of firewood. Off the grid!
Steve's background is electrical/electronics and is an all-around handyman which is a plus when it comes
to lending a hand in the park. He retired as an engineering technician at an automotive electronics
company. Since then, Steve has had time for music and is teaching himself to play guitar, keyboard, and
lap steel guitar.
Janet has experience in graphic arts and enjoys planning activities. She was the art director for
Wisconsin Sportsman magazine; a customer service rep for a printing company; and retired from a
business that prepares data lists and mail for bulk mailings. In retirement she is as busy as ever, serving
as President of Winnebago Audubon, chairperson of Oshkosh Bird Fest, and co-coordinator of Project
SOAR (Snowy Owl Airport Rescue).